Booster Buddy is a free app designed to help teens and young adults improve their mental health as they are guided through a series of daily quests designed to establish and sustain positive habits.  It allows a user to track how he or she is doing each day, keep track of his or her schedule and medication, search a coping library for helpful skills and devise a crisis plan, including a coping statement and methods, along with people to contact.  Booster Buddy is available to download in the Apple App Store and through Google Play for Android.
The Children's Services Act (CSA) is a Virginia law designed to help youth with emotional or behavioral needs and their families. State and local agencies, parents and private service providers work together to plan and provide services to children with serious emotional or behavioral problems, who may need residential care or services beyond the scope of standard agency services, who require special education through a private school program, or who receive foster care services.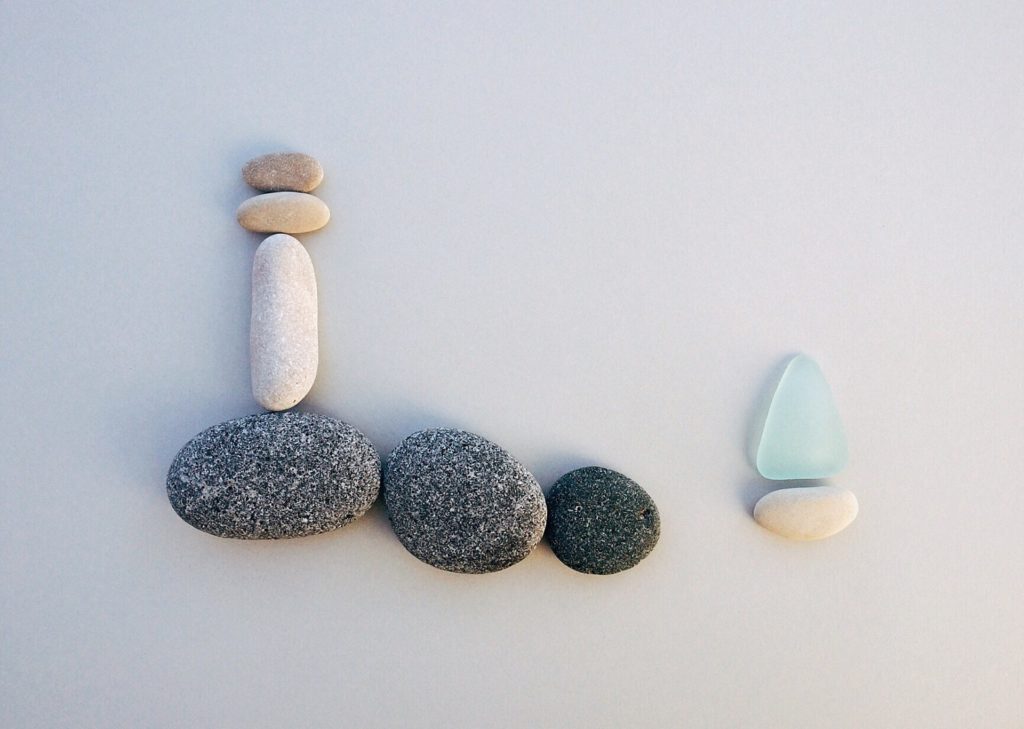 Erika's Lighthouse promotes awareness and early identification of depression, empowers teens to take charge of their mental health and works to eliminate the stigma surrounding mental illness through its middle and high school education programs.  Its Teen Depression Toolbox, includes a Teen Depression Test.
Fairfax County Public Schools' (FCPS) Parent Resource Center Library has 40 books and video recordings on the topic of depression alone.  The library, which is located at the Dunn Loring Center for Parent Services (2334 Gallows Road, Entrance #1, Room 105), can be browsed online.  It is open Monday through Friday from 8:00 a.m. to 4:00 p.m.  Returning books is easy.  Simply visit the library's Book Return, which is available anytime at Entrance #1, or ask your local school to use FCPS Pony Mail.  If you cannot get to the Dunn Loring Center for Parent Services, you can request that the library deliver a book to your child's school through FCPS' inter‐library loan system.  For more information, call (703) 204‐3941 or E-Mail prc@fcps.edu.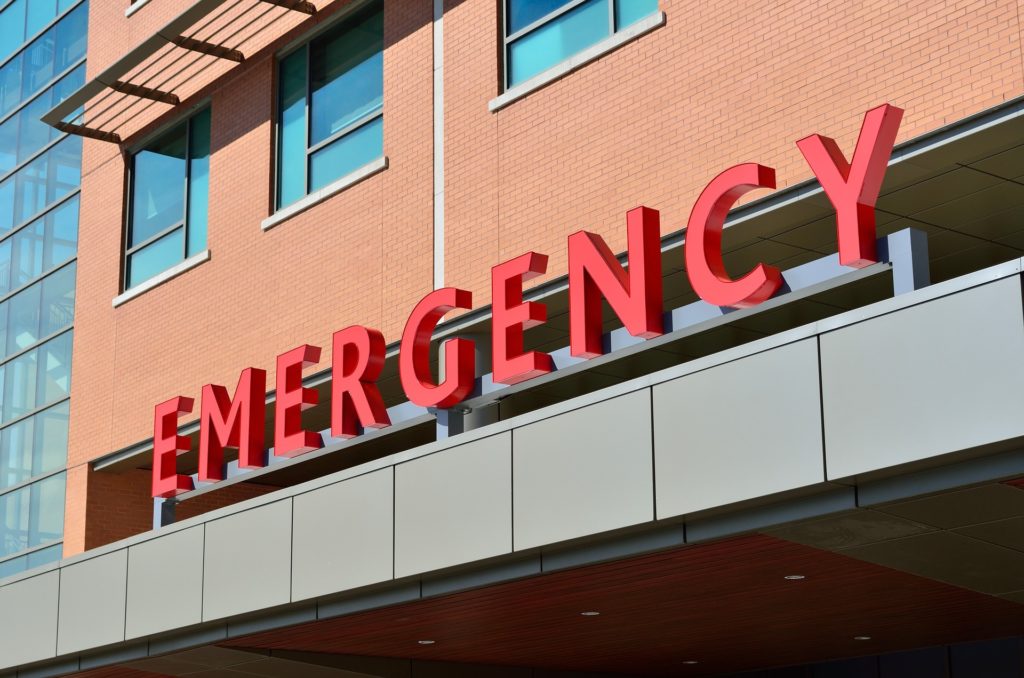 A Health Care Proxy, also called a health care agent or health care power of attorney, is a document that young adults should consider completing after they turn 18.  It authorizes someone (18 years or older), such as a parent, to make medical decisions on his or her behalf and also gives that person, who is known as an agent, access to the young adult's medical records.  Due to the the Family Educational Rights and Privacy Act and the Health Information Portability and Accountability Act, in most states, once a child turns 18, his or her parents do not have authority to make health care decisions for him or her, even if he or she is on the parents' health insurance plan and claimed as a dependent on their tax return.  This means that if the young adult is in an accident or experiences a health crisis and becomes disabled, even temporarily, his or her parents may need court approval to act on his or her behalf.  Current versions of Advanced Directives for each state, which permit planning for important health care decisions, can be downloaded for free at caringinfo.org.  One state's Advanced Directive does not always work in another, so a young adult who attends college out of state may want to complete two, one for his or her home state and another for where his or her school is located.  A Virginia Advance Directive for Health Care with Special Provisions for Mental Health Conditions can be found at:  2012 Virginia Advance Directive Form—Simplified Combined, Large Print.
I Need a Lighthouse's educational programs and community partnerships focus on reducing loss and suffering from teen and young adult depression, suicide and suicidal behavior.  Their website explains how teenage depression can appear very different from the disease in adults, including being irritable or angry rather than sad, having unexplained aches and pains, exhibiting extreme sensitivity to criticism and withdrawing from some, but not all people.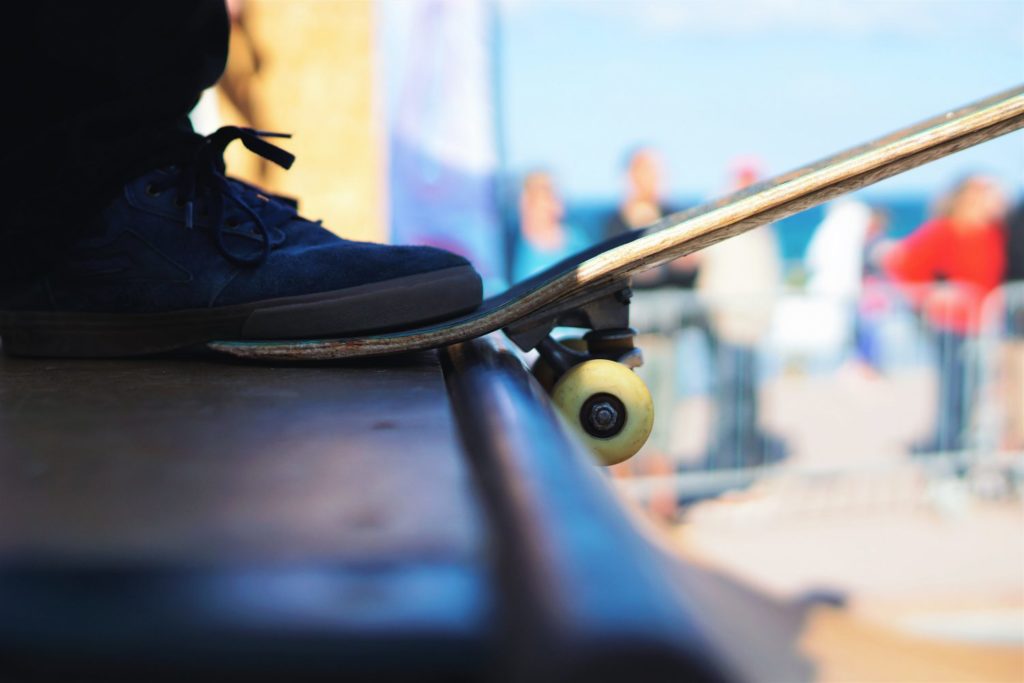 Inova Kellar Center provides outpatient services and programs, including individual, family and group therapy; intensive home base services and outpatient programs; medication management; partial hospitalization; psychiatric evaluations; and psychological and educational testing.  Located at 11204 Waples Mill Road in Fairfax, Inova Kellar Center can be reached at (703) 218-8500 to answer questions, schedule assessments and provide referrals.  Youth may be referred to Inova Kellar Center by parents or other family members, school staff, physicians, mental health professionals, courts or other concerned individuals. Specifically trained clinicians ensure placement in the most appropriate level of treatment.
The After School Intensive Outpatient Program (IOP) for Mental Health is open to adolescents aged 13 and above, who are attending school, but experiencing emotional or behavioral problems that significantly impact their ability to be successful at home, at school or in the community. IOP takes place four times a week for three hours after the end of the school day and includes a multi-family group one evening each week. It typically lasts eight to ten weeks.
The Full Day Partial Hospitalization Program (PHP) is a short-term (10-14 day), intensive treatment program for adolescents aged 13 and above who are experiencing an acute crisis. PHP takes place Monday through Friday for six hours each day in place of school.
The In-Home Services Program provides intensive home-based interventions for families with youth who are at risk of placement outside of the home.  It also assists families with reintegrating youth into their homes and communities following an out-of-home placement.  Services take place within a family's home as well as in the community.
Johns Hopkins Medicine's Department of Psychiatry and Behavioral Sciences has created the Adolescent Depression Awareness Program (ADAP), which highlights the facts that depression and bipolar disorder are treatable medical illnesses and that concerned individuals should seek help.  The ADAP student curriculum is three hours long and consists of three lessons, which focus on identifying the symptoms of depression, seeing parallels between depression and other medical illnesses, understanding that no one is to blame, and recognizing suicide as a potential consequence of depression.  The comprehensive instructor training program, which is 5 hours in length and can be completed online or in-person, includes a parent's perspective on adolescent depression and first-person descriptions of what it is like to live with a mood disorder.  ADAP also has developed a Depression Knowledge Questionnaire and supplemental educational materials such as the booklet, ADOLESCENT DEPRESSION:  What we know, what we look for, and what we do, which can be downloaded at http://www.hopkinsmedicine.org/psychiatry/specialty_areas/moods/ADAP/.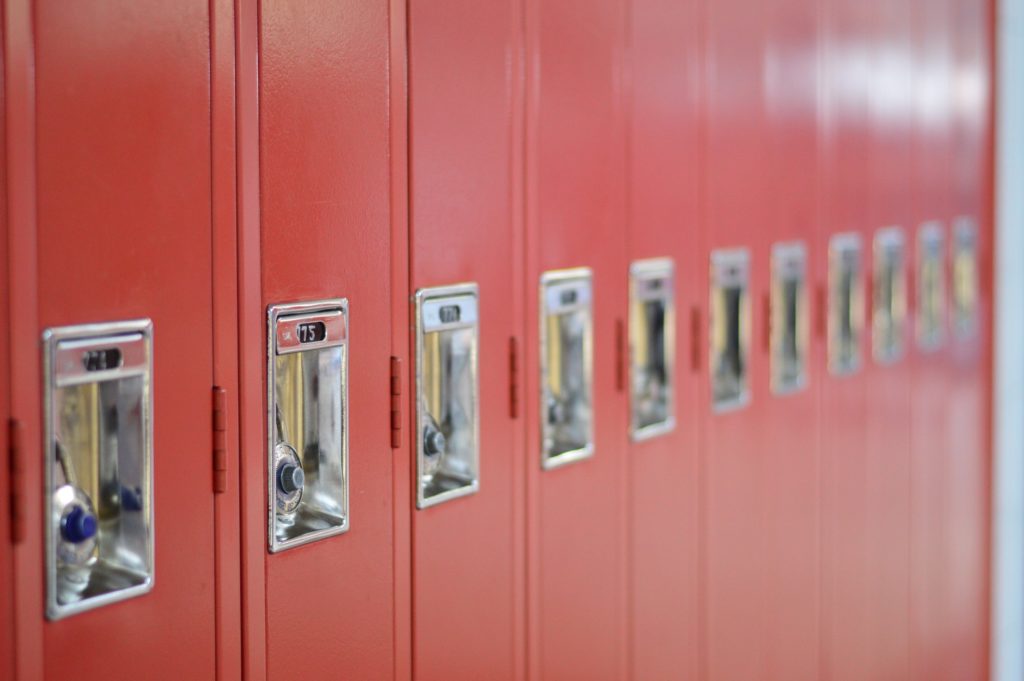 The Josh Anderson Foundation's mission is to provide adolescents with mental health education, resources and support so they never turn to suicide. To further promote student mental wellness, the Foundation developed Our Minds Matter, a youth led club model intended to change school culture around mental health, increase help-seeking behavior, promote social connectedness and encourage self-care and healthy habits. The foundation's website includes an application for starting an Our Minds Matter club at your school, along with monthly individual and school wide activities for reducing stigma and developing coping skills, etc. Online Resources for mental wellness for teens and parents, including the Depression and Bipolar Support Alliance, Mental Health America and the National Institute of Mental Health, also appear on the Josh Anderson Foundation website.
mADAP is a free, video-based mobile health app for adolescent depression awareness based on Johns Hopkins Medicine's ADAP. It is available to download in the Apple App Store and the Android Store. To find the app, search "mADAP.  mADAP includes facts, resources, and videos and information organized into three categories (Major Depression:  Symptoms & Diagnosis, Treatment Matters:  Recovery & Hope, and What To Do Next:  Act & Seek Care).  For questions about MADAP, please contact ADAP's Research Program Coordinator at adap@jhmi.edu.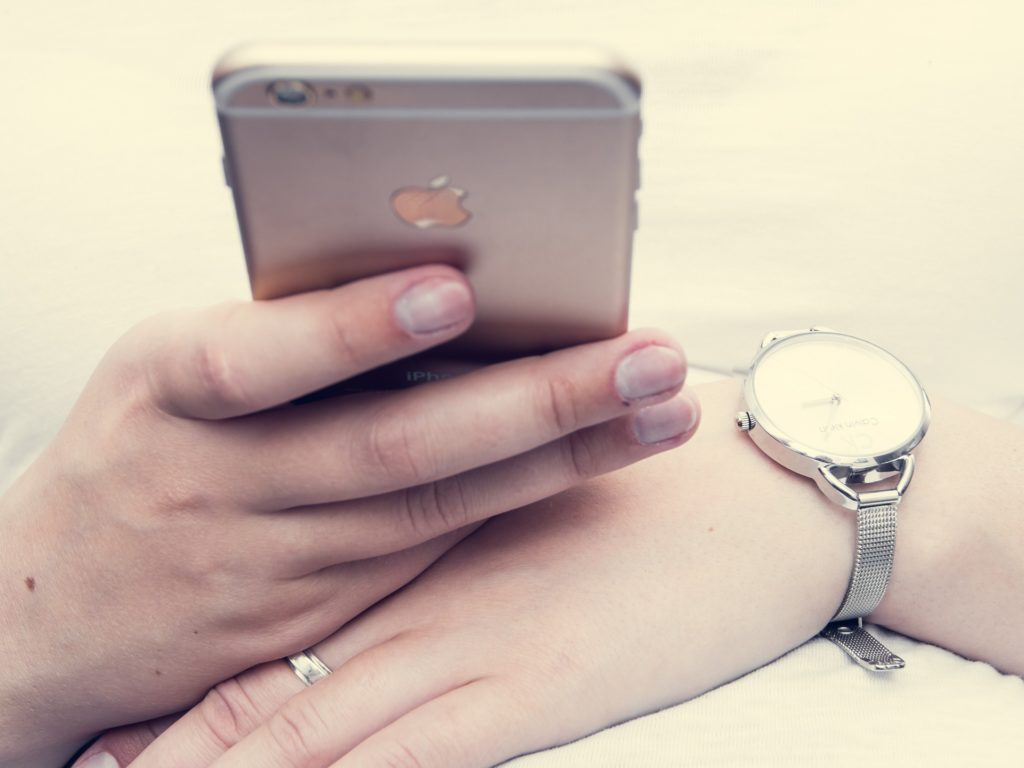 National Alliance on Mental Illness (NAMI) Northern Virginia is the local NAMI chapter that serves Alexandria, Arlington, Fairfax, Falls Church, and Loudoun and operates a help line at (571) 458-7310. Its free programs and events bring education (such as the NAMI Basics class for parents and caregivers of youth under age 18), support, and hope to individuals living with a mental health condition and their family members and friends.
Family Support Partners (FSP) have personal experience navigating the mental health system for their own children and help other families free of charge to connect with effective community support, services and treatment; understand their rights; develop self-advocacy skills; and find time for self care.  For more information contact the FSP Intake Line at (571) 458-7310, extension 103.
NAMI Northern Virginia Family Support Groups, which are facilitated by trained family members, are open to parents and caregivers of children and teens living with behavioral, emotional and/or mental health challenges and meet monthly in numerous locations in Alexandria, Arlington, Clifton, Fairfax County, Falls Church and Vienna.
Ok2talk.org is a Tumblr created by NAMI to serve as community where teens and young adults who are struggling with depression and other mental health conditions can find a safe place to talk about their experiences by sharing personal stories of hope, recovery or even tragedy.  Anyone can add his or her voice by submitting his or her own artwork, photos, text and videos in a safe, moderated space.  The website also includes phone numbers where mental health assistance is available 24/7.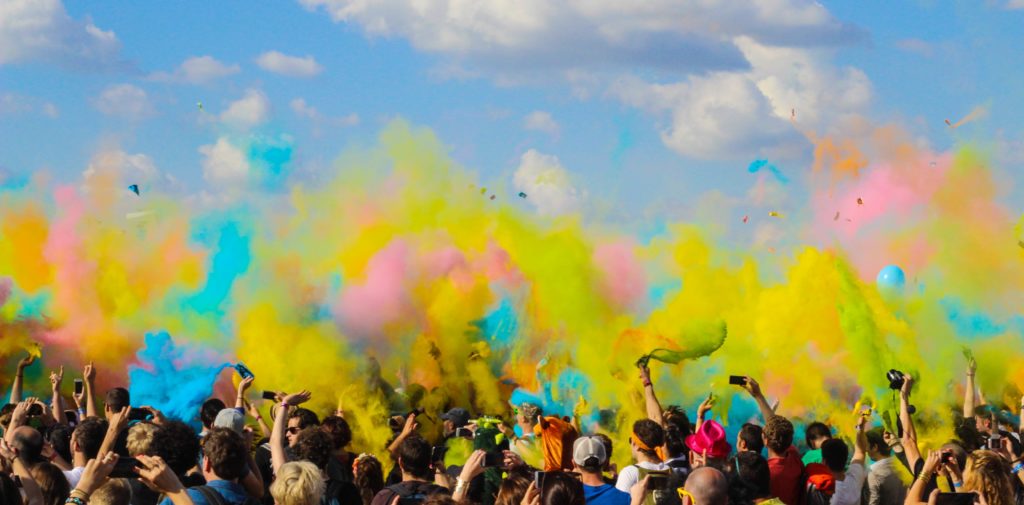 Bright Futures is an initiative of the American Academy of Pediatrics dedicated to the principle that every child deserves to be healthy. Its 35 item mental health screening, the Pediatric Symptom Checklist (PSC), can be completed by both parents and children and provides a way to begin a conversation about mental health issues. Bright Futures notes that a referral may be appropriate if emotional dysfunction is evident in more than one of five critical areas, home, school, peers, activities, and mood, in a child's or adolescent's life. The PSC is scored as follows "Never" (0), "Sometimes" (1) and "Often" (2). If four or more items are left blank, the questionnaire is considered invalid. For children ages 6 through 18, the cut-off score is 28 (with 28 or above being considered impaired).
Telepsychiatry provides mental health care through online video calls and can be used for psychiatric evaluations, consultations and treatment.  A telemedicine patient can attend sessions in any private space with reliable Internet connection by using a computer, tablet or smartphone.  Telepsychiatry can reduce anxiety and increase the likelihood of treatment for individuals, who cannot imagine revealing their emotions while sitting face to face with a health care provider.  In addition, it expands access to care by eliminating the need for transportation (and travel time), increasing comfort and privacy since a patient can remain in his or her own home, and improving convenience and consistency because appointments can be scheduled outside of traditional weekday office hours.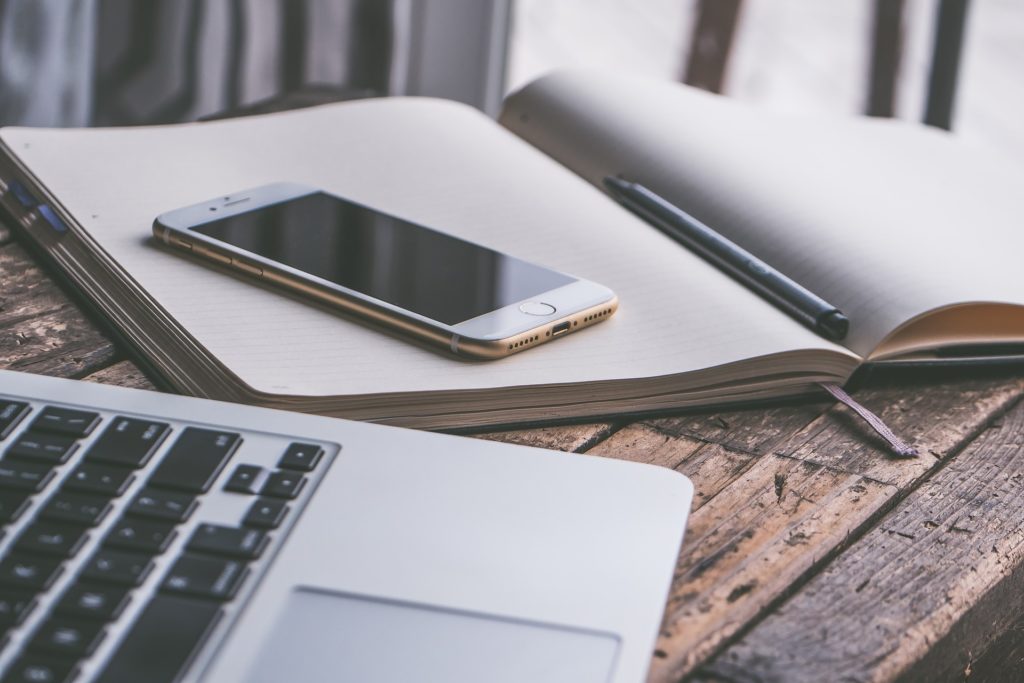 A Warm Line is source of peer support by telephone. Its operators have lived experience. Anonymous and non-judgmental, the Warm Line run by Mental Health America of Virginia (MHAV) operates Monday through Friday from 9:00 a.m. to 5:00 p.m. It serves as a support line for individuals, family members and concerned others who wish to request community mental health resources, have specific questions about recovery or simply want to talk to someone. The peers who answer MHAV's Warm Line are not licensed professionals, medical providers or legal advisors, but instead provide personal examples of wellness, recovery and hope. To reach MHAV's Warm Line, call 1-866-400-MHAV (6428).
When you search for "depression" or "clinical depression" on Google on mobile, the screen will give you the option to tap "Check if you're clinically depressed." This will take you to the PHQ-9 Questionnaire, a clinically validated depression screening tool consisting of 9 questions. The private self-assessment takes approximately 5 minutes to complete and can help determine your level of depression and the need for an in-person evaluation. PHQ-9 can be the first step in getting a proper diagnosis. It is not a singular tool for diagnosis, however.