Children's Regional Crisis Response (CR2)
CR2 provides 24-hour rapid response to all youth aged 17 and younger, who are facing a mental health and/or substance use crisis that places them at risk of psychiatric hospitalization, including youth with intellectual and developmental disabilities who are experiencing mental health and/or behavioral challenges. Counselors (including bilingual staff) provide phone screening and face-to-face assessment, triage, intervention, and support. Provided at no cost* to families in the counties of Arlington, Fairfax, Loudoun and Prince William, and the cities of Alexandria, Fairfax, Falls Church, Manassas and Manassas Park.  For information, call (703) 257-5997.  (*Families with commercial insurance may be required, by their insurer, to provide a copay for psychiatric assessment and medication services.)
Fairfax-Falls Church Community Services Board (CSB)
The CSB is the public agency that plans, organizes and provides services for children and youth from birth through age 18 with mental illness, substance abuse disorders and/or intellectual disability and their families. This includes serious emotional disturbance and co-occurring disorders (for example, depression and a substance abuse disorder). It serves residents of Fairfax County and the cities of Fairfax and Falls Church. The CSB operates as part of the Fairfax County Government's human services system and its Administrative Office is located at 12011 Government Center Parkway, Suite 836, Fairfax, VA 22035-1100; Phone: (703) 324-7000; Fax: (703) 653-6626; TTY: 711.
George Mason University (GMU) Center for Psychological Services (CPS)
GMU CPS provides evidence-based assessment and treatment services to youth across the Northern Virginia and the greater Capital region. Services primarily are provided by graduate students under the supervision of qualified, licensed professionals. As a training clinic, GMU CPS has low cost, sliding scale fees for both assessment/testing services and individual therapy for children, adolescents and families. Clients are welcome to apply for a fee reduction based on demonstrated financial need.
Healthy Minds Fairfax coordinates mental health and substance abuse services for children and youth in the Fairfax-Falls Church community across multiple Fairfax County agencies, the Fairfax County Public Schools System and private treatment providers.  It also oversees the Short Term Behavioral Health Service For Youth, which provides free, short term mental health counseling for teenagers at 13 Fairfax County high schools and 2 Fairfax County middle schools, who are experiencing depression, anxiety, intense emotions, loss, stress and/or trauma, and who meet the income criteria to qualify for services.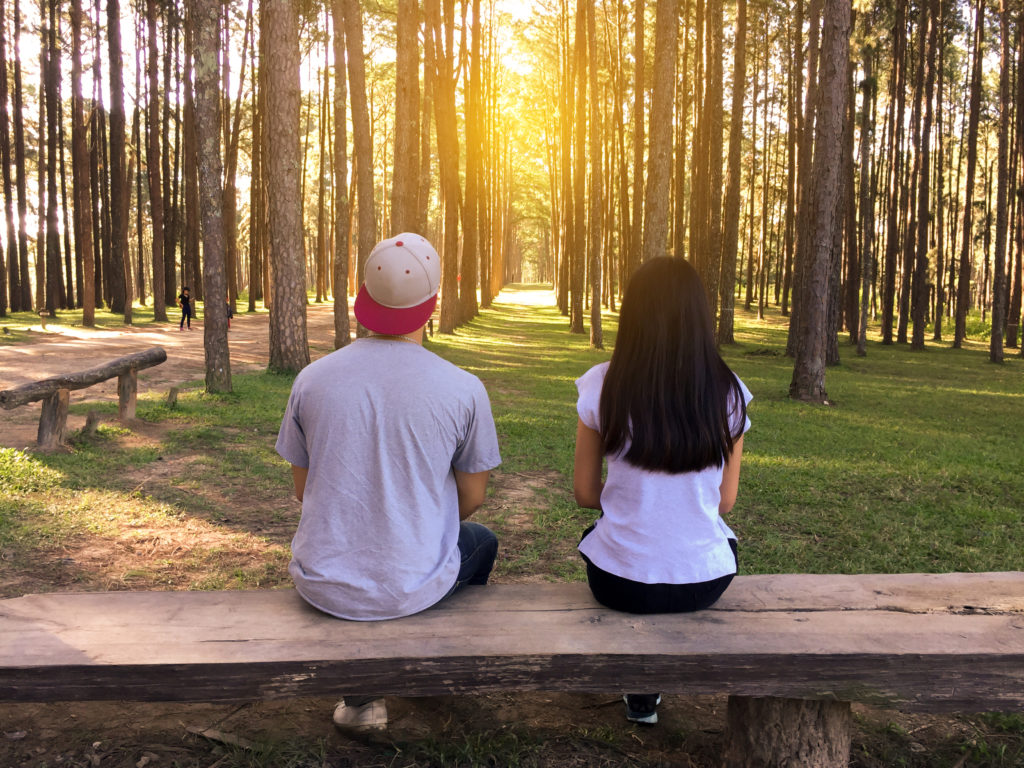 Leland House is a 45 day crisis stabilization program with 8 beds, which is operated by United Methodist Family Services with CSB providing oversight as the Fairfax County liaison. It is available to adolescents aged 12 to 17 who need 24-hour support for a significant mental health crisis or who need step-down services from an acute psychiatric setting. For more information, call (703) 222-3558, (703) 207-7782 or TTY 711 .
National Counseling Group, Inc. (NCG)
NCG is a provider of community-based mental health services. Located at 7620 Little River Turnpike, Suite 402 in Annandale, NCG serves Fairfax and Arlington Counties and the Cities of Alexandria, Fairfax and Falls Church. To receive more information, call (703) 813-5982.
Northern Virginia Family Service (NVFS)
NVFS provides culturally competent, language-specific services, including individual, family and group counseling, and mental health treatment and evaluation, for all ages. Its services are integrated into home, school and community settings. NVFS' main office is located at 6400 Arlington Boulevard, Suite 110 in Falls Church.  For information and referral in Fairfax County, call (571) 748-2800.
Established in 1972 and located in Vienna, Virginia, Second Story (formerly Alternative House) is the only teen shelter of its kind in the Washington Metropolitan area and provides individual, group and family counseling to residents. Second Story's goal is to reunite teenagers in crisis with their families whenever possible. If this cannot be accomplished, safe longer-term living arrangements are found. On average, 95 percent of Second Story's residents return home with supports in place after they leave the shelter.  For more information on Second Story, call (703) 506-9191 or E-Mail info@second-story.org.
Stronger Together Peer Support Groups
Formed Families Forward hosts Stronger Together, peer-to-peer support groups designed for teens and young adults aged 14 to 22 and their parents, caregivers and guardians, who have experienced mental health services, social services (child welfare, family services and foster care), special education (learning or emotional disabilities or other conditions) and/or substance use treatment/recovery.
Turning Point helps youth and their families respond to the impact of a psychotic disorder, avoid psychiatric hospitalization, and resume school and/or work.  It is a coordinated specialty care program serving adolescents and young adults between the ages of 16 and 25, who are experiencing their first psychotic episode (Schizophrenia, Schizoaffective Disorder or Psychotic Disorder Not Oherwise Specified) and are residents of Fairfax County or the cities of Fairfax or Falls Church. Turning Point is partnership between the CSB and Psychiatric Rehabilitation Services, Inc., a nonprofit mental health service provider. There is a fee for services, which is based on a sliding scale. Services are provided at the Merrifield Center (8221 Willow Oaks Corporate Drive in Fairfax).  For more information, call (703) 383-8535 and ask for the Turning Point program.
Call (703) 281-2657 [Virginia office] or (202) 293-4580 [Washington, D.C. office) to determine the services that the Women's Center's 65 on staff therapists can provide to meet your child's (ages 4 to 12) or adolescent's (ages 11 to 19) psychological needs. Types of therapy include individual, group, family and play in English, Italian and Spanish. Specialty areas range from depression, anxiety and phobias/panic to Obsessive Compulsive Disorder and Trichotillomania (hair pulling).
Youth for Tomorrow's  Behavioral Health Services (BHS) offers a broad scope of outpatient mental health counseling services for children aged 5 and up and adolescents, including performing risk, psychiatric and comprehensive mental health assessments; medication management (in tandem with ongoing therapy at BHS); comprehensive treatment planning; information and referral. For more information, call (703) 659-9900.